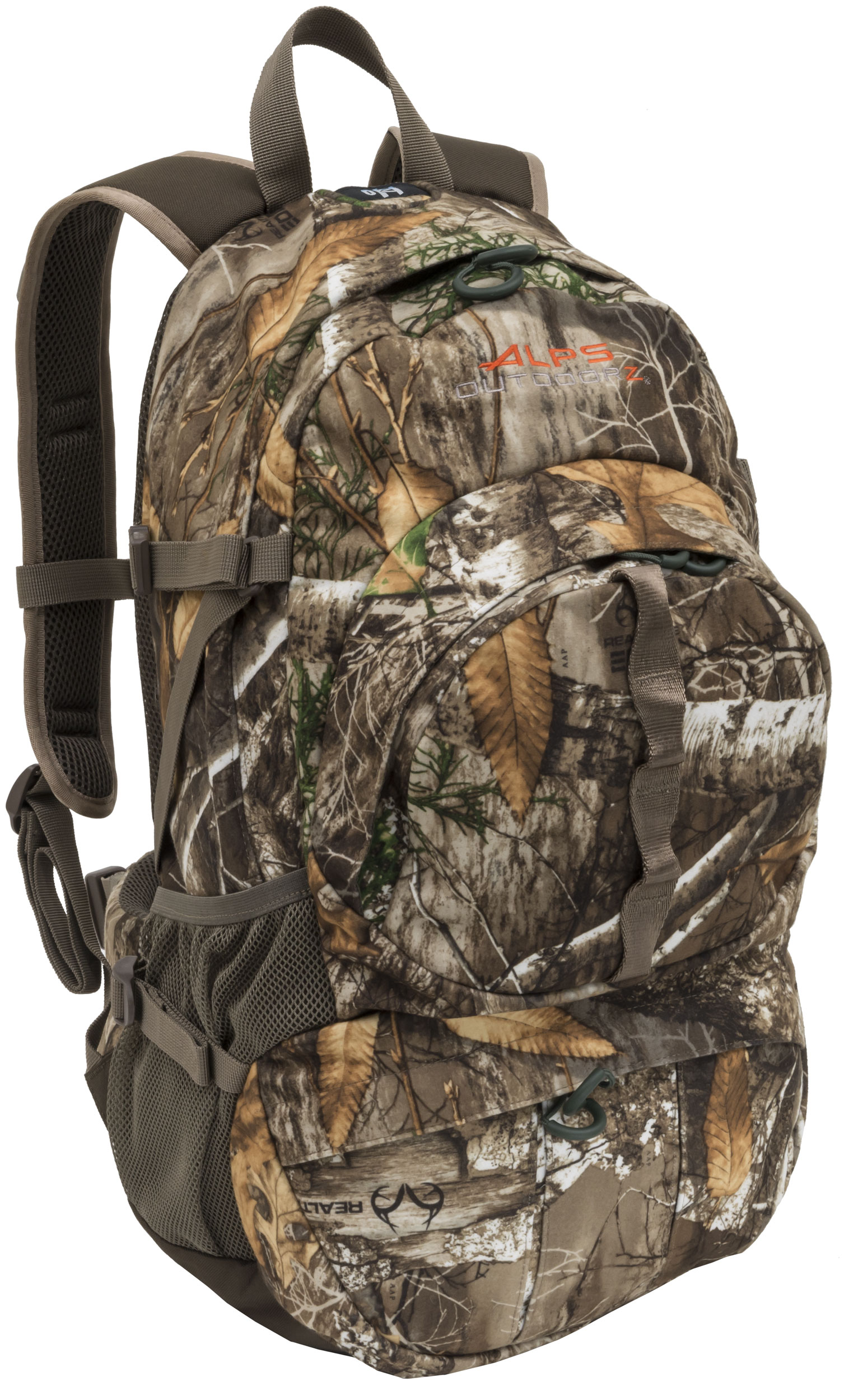 Alps Outdoorz Dark Timber
Specifications:
Day pack
Capacity: 2285 in³ / 37L
Weight: 2 lb. 1 oz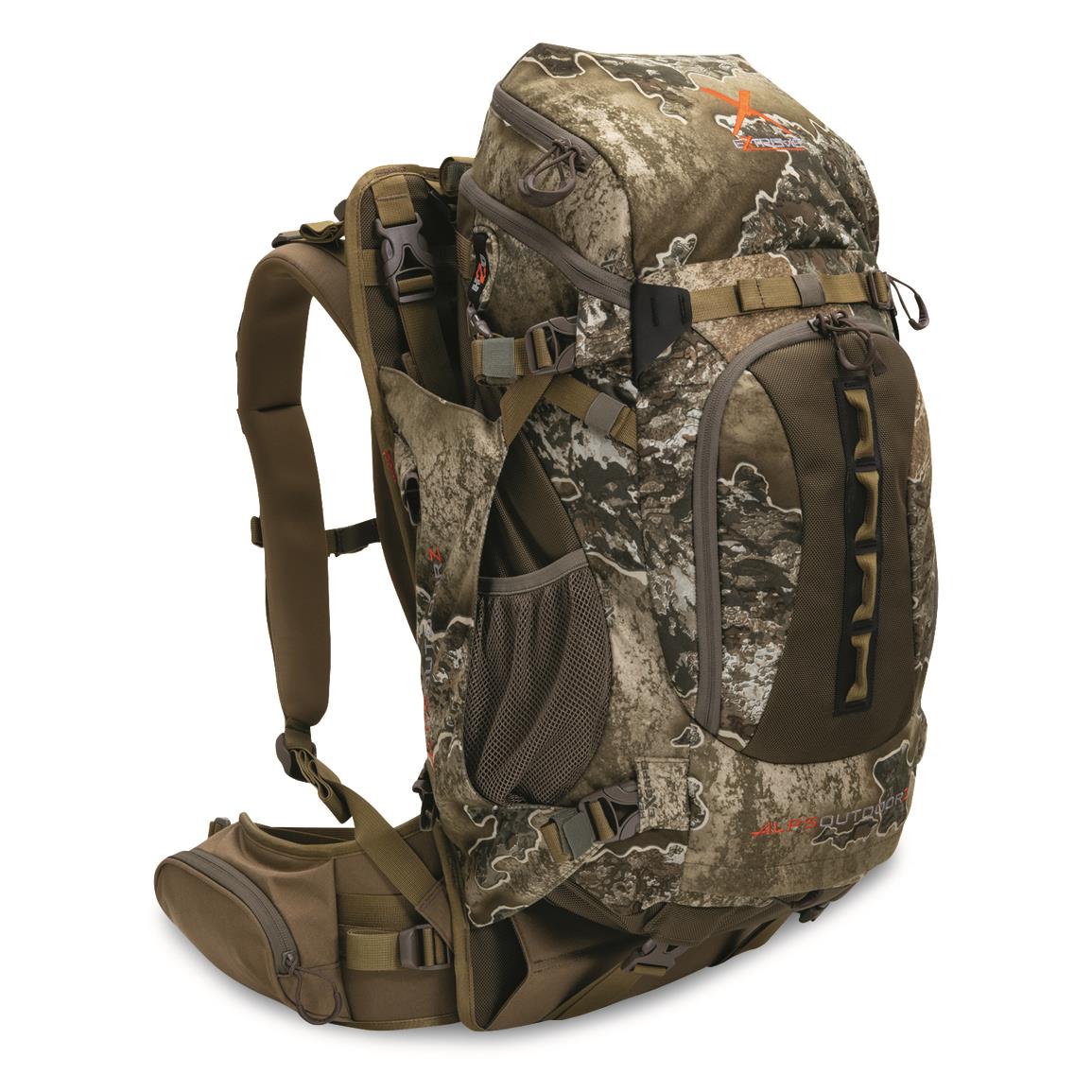 Alps Extreme Hybrid X
Specifications:
Pack bag weight: 2 lbs.
Frame weight: 4 lbs. 12 oz.
Total weight: 6 lbs. 12 oz.
Capacity: 45L / 2750 in³
Pack back attaches to frame with a series of compression straps
Frame features shelf and compressed wing-style pockets, allowing you to haul small and large loads
Rifle and bow drop-down pocket
Top loading pack
Front pocket provides direct access to main compartment
Hydration pocket and port
Rain cover included.